Andrew S. Way lived a life rich with creativity. A man of many talents, he toured as a bass player through many countries, was a signed songwriter and studio musician, wrote musicals for his church, and eventually became a trusted financial adviser and stockbroker.
His music career started in 1963 at Skyline High School in Oakland, California where he played bass for M.A.S.C (Musicians and Actors Serving the Church) and The Junior Bach Society. These groups led to him to join a Christian theater group called The New Hope Singers and Solid Rock, with whom he toured the country playing in churches and various Christian organizations after graduating high school.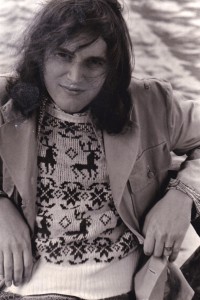 Around 1971, Andy transferred from the University of California, Berkeley to the University of California, Los Angeles to continue his degree in music. It was in Los Angeles that he helped form of the band, Jeremiah's People and where he met the love of his life, his wife Kathy.
Kathy, a professional vocal performer, and Andy soon began to find extra work as a session players for various studios. A highlight of this time was when he performed on the popular TV show, Midnight Special with Sydney Jordan. He was then introduced to Jimmy Rogers, who took a liking to his skill and took him on a US tour. In time, he was also introduced to Spencer Davis a meeting that turned into a five-year long stint as bass player for the band. They toured the US and Europe, and played with acts such as: The Who, The Beach Boys, Pink Floyd, The Kinks, Joe Cocker, Incredible String Band, Buddy Miles, and Steve Miller. Throughout his touring Andy actively composed; some songs were featured on Spencer Davis' album "Mouse Trap".
Spencer Davis – What Can I Be

During this period as a songwriter and session player, Andy was also involved with the following releases:
Sneaky Pete – Highway Dog

Sneaky Pete – Oh My Goodbye

Gary Hill – Midnight Train to Boston

Gary Hill – Mountain Man

Gary Hill – Sailing

Tret Fure – Holy Roll

Jeremiah's People – My Own Way

Crazy Horse
Poore, Robert and Son
Peter Alsop
In The Hills of Tennessee
The Flying Burrito Brothers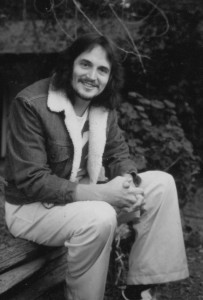 In 1978, after the birth of his son Andy and his daughter Jessica, the Ways moved to Oakland, CA where Andy worked as a composer for television producers, advertisement agencies, and a radio for a show called, The Purple Grotto with Al Jazzbeaux Collins. Wise investments from his music earnings coupled with his keen insight in the market garnered attention from his broker, and he was encouraged to develop his talents as a financial advisor. His success in this field led him to a position with Dean Witter just before the birth of his third child, a son named Jamie.
Throughout his time as a stockbroker, Andy continued to write music and found an outlet to perform at his church, First Presbyterian Church of Berkeley. Along with his wife Kathy, he directed both youth and adult choirs and began to perform original works during service and Christmas performances. This developed into a love of musical writing based in theology. For eight years, he and his wife wrote and directed original musicals that were a highlight amongst the congregation and church community.
Musicals:
"Jonah and the Whale" 1989
"Better Build You an Arc (Noah)" 1990
"Conversion of Saul" 1991
"Moses 1" 1992
"Moses 2" 1993
"The Returning" 1994
"Four Kings and a Profit" 1995
"Daniel" 1996
Around the turn of the century, Andy left Morgan Stanley (previously Dean Witter) as Vice President of Investments and joined USB as financial advisor, all the while remaining committed to his loving family and his music. Andy passionately wrote music everyday and recorded countless demos and song ideas, many of which he hoped would one day be performed. Sadly, Andy passed away April 13th, 2012 at the age of 64. This foundation was founded in his memory to continue the work that he so passionately pursued, and to give others the joy of writing, performing, and listening to new music.
Here's one of his most beloved pieces. Written with a children's choir in mind, this song has been performed by many voices, in many churches and organizations for many years. We are so pleased to give you a transcription of Andy Way's original piece "Starlight, Starbright" arranged by Brian P. Robert. Please enjoy and feel free to share. If it moves you, please donate to our cause. Thank you.
Starlight, Starbright – Full Score